Can I be searched without a warrant? It depends and it's more complex than you ever would have imagined, especially at the border.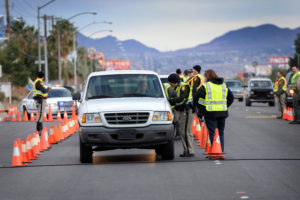 Other reasons you can be searched without a warrant exist too.
If the time it takes to obtain the warrant, would result in the evidence being destroyed or altered in some way, police are allowed to make a warrantless search.
For example, the police are called about the smell of cat urine coming from a house in the country (the strong smell of urine in the air often times linked to meth labs) and the police see a man entering the house with a bottle of bleach (bleach makes meth oxidize into an unstable form of salt that is no longer chemically meth and cannot be tested or the accused tried as such, the police are within their rights to engage an exception known as "exigent circumstances exception."
The border officers seem to be gaining power, as more creative criminal activities require more and more right given to law enforcement.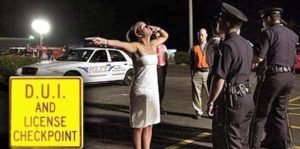 Is this a violation of my 4th amendment? Are we living in a police state?
The reason exceptions are normally written into law is that higher laws exist, for example, the government has the mandate to control the border, in cases that the border could be in danger in some way, the government argues that the higher law succeeds the lower and it's really that easy sometimes.
In a general sense, the police must demonstrate probable cause. However, this isn't the case for checkpoints, the U.S. supreme court rules several situations that can result in the setting up of such checkpoints. All the stops the police want-no 4th amendment violation.
What they can't do
However, the supreme court has ruled that "general crime control" does not qualify as a reason to initiate a checkpoint. The checkpoint must have a clear aim. To asses the sobriety of individuals, the citizenship status of vehicle occupants, etc.
It all comes together by the border, several legal reasons that authorize checkpoints to converge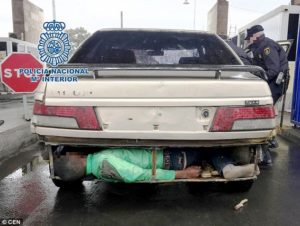 Since local police cannot use traffic checkpoints for drug interdiction, but federal officials can use permanent checkpoints for immigration enforcement, various law enforcement agencies use permanent immigration checkpoints to also look for illegal drugs. The border search exception assists them in this effort. This has led to a wide range of drug seizures, showing evolving tactics among both the people charged with interdicting illegal drugs and those accused of transporting them. These include allegations of transporting marijuana in a van disguised an oil field service vehicle, in a casket in the back of a hearse, and within shipments of local produce.
Complex laws? you have no idea how complex it can be
Laws, in general, are kinda complex, exceptions exist and even experienced attorneys many times have to research when I interview people, we spend a lot of time just talking about details because many times the details or some strange exception are just what a person needs to make a strong case as to why the charges need to be dropped.