NEW NONDISCLOSURE LAW PASSED IN 2017 GIVES
"SECOND CHANCE"

TO THOSE PREVIOUSLY CONVICTED OF DWI.

In 2017 the Texas legislature modified the nondisclosure statute that effects citizens of Conroe, Texas-to provide better access to those previously accused of DWI, this action is an attempt to lessen long-term damage to job seekers criminal background checks to provide relief in the fiercely competitive job market. Before this modified nondisclosure law, if you pled guilty to a DWI, the conviction record would stay on your record FOREVER.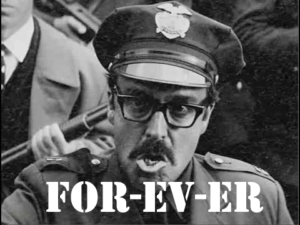 This law makes provisions for a select group to petition for non-disclosure which seals the conviction record to potential employers by removing the offense from available databases.
Several things could prevent qualification-
Five things could potentially prevent you from being granted a non-disclosure order:
All person awarded the non-disclosure must be a true first offender.  Any conviction other than Class C offenses or any higher charge that resulted in a deferment would automatically disqualify the person from consideration.
Second, the DWI conviction for which a person is seeking a nondisclosure must be a Class B charge.  If BAC is registered to be more than .15, this is an increase of charge to a Class A  misdemeanor (Penal Code §49.04(d) alleging an alcohol concentration of .15 or greater) and is no longer a Class B. Only Class B DWI's are eligible.
You are also not eligible if someone other than you was injured.
You can't be involved in an accident at the time of the DWI.
If all the fines associated with the charge are not paid in full. 
There's also a waiting period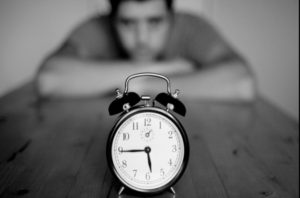 If your plea resulted in
Probation

AND

an interlock for at least 6 months, it's a two-year wait to file.
If your plea didn't result in probation and an interlock it's a five-year waiting period.
How long does the non-disclosure go back?
The new law went into in Sep. 2017, and the great part is nondisclosure law is 100% retroactive! Regardless of when you were convicted, meeting the requirements is all that's required to begin the process of having the record sealed.
That means, regardless of when you were, convicted, if you meet the requirements, you may file a petition for non-disclosure and have your record sealed. For many, the required waiting period is over and you can file a petition immediately.
I think I May Qualify for Non-disclosure. What Do I Do Now?
Your criminal background may not be the ever-present ball and chain to haunt you it currently is. In many cases, experienced lawyers may have many options even if you don't qualify for the new Second Chance legislation, residents of Montgomery county you might have options you're unaware of.
Lawyers are your best friend in time of trouble or your worst enemy, chose your lawyer wisely.