Marijuana Activism in Texas
Texas activist march on the State capital espousing "It's mans right to consume the plants that come from the earth," known as "natural rights" movement.  The Endocannabinoid system, exist in the human body for a reason,  but what happens when, that natural plant is concentrated with chemical process to make it concentrated in ways nature never intended? is it still a natural right?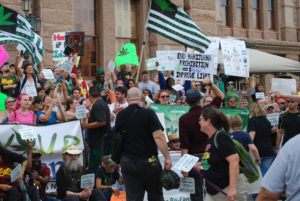 How concentrated is it?
The concentration of THC (the active ingredient  in a normal marijuana cigarette) is between 13 and 20% normally and normally a person only feels the need to smoke less than 10-30mg to feel a strong high and the desire to consume more THC is sated. The contracted butane resins (at a purity of 70-90%) bypass the desire to stop but supersaturating the body with the compound before the user realizes how much they have consumed, having consumed as much as 600 mg.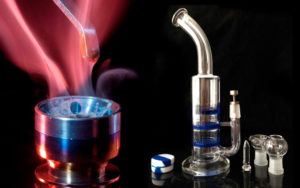 The real controversy is the penalty group this class of drug falls into. Normally marijuana, which as you may know takes four ounces to become a felony, instantly becomes a fellony when in the form of concentrated oil become a felony regardless of weight, as is treated in the same penalty group as  meth.